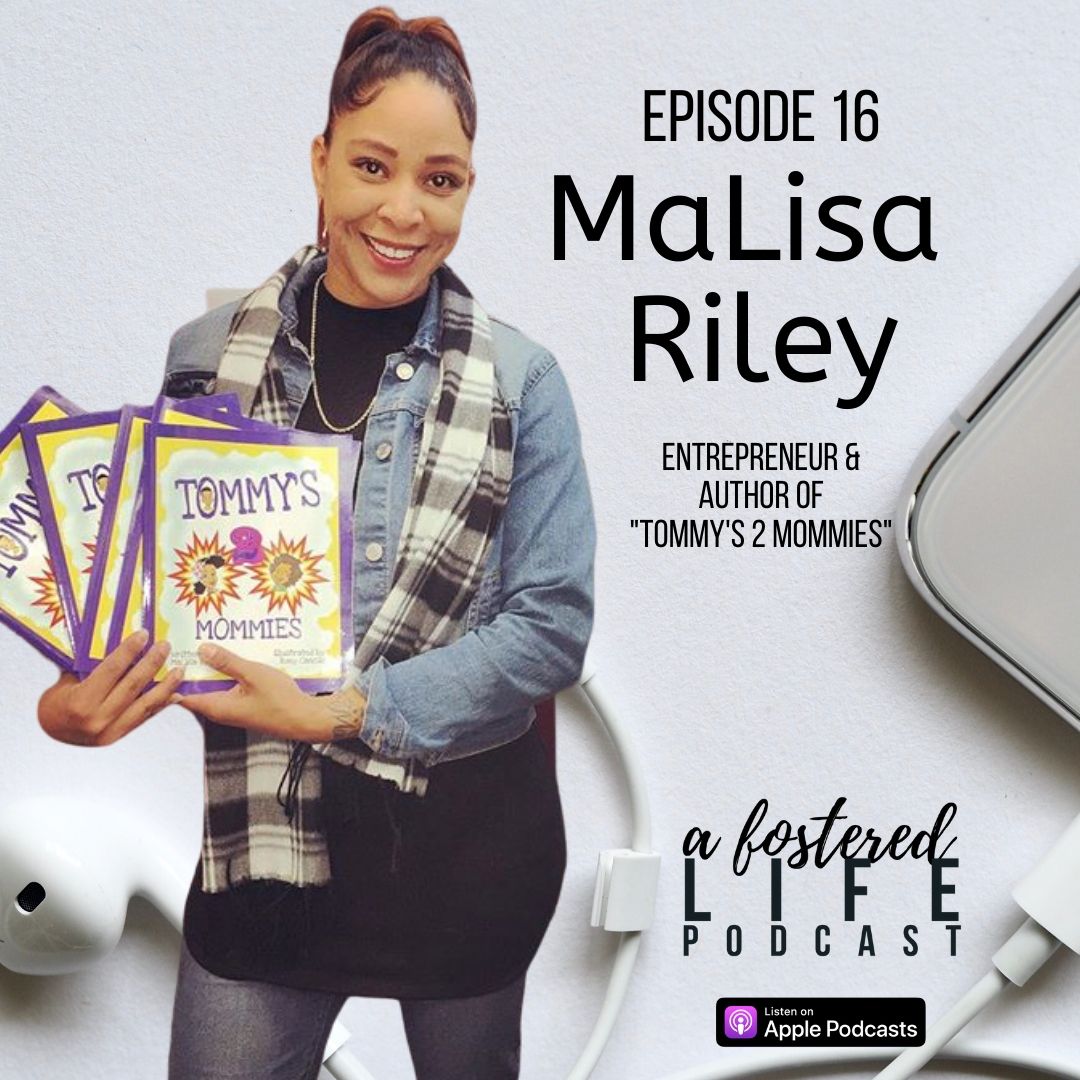 Like this podcast? Please rate it on iTunes and become a $1+ patron on Patreon! Click here to learn more.
Special Thanks to Patrons Shelley & Joyce for supporting A Fostered Life Podcast!
Episode 16
MaLisa Riley is an author and entrepreneur who draws from her own experience as a youth in foster care to produce resources aimed at helping children in challenging circumstances use their imagination as they process some of the harder aspects of their reality. Her first children's book, "Tommy's 2 Mommies," was published in 2019. The story follows young Tommy as he goes between his mom and his foster momma on a weekend visit to his mother's treatment center. "Tommy's 2 Mommies" features gorgeous illustrations by Roey Cancio is available on Amazon, and you can also find a link on A Fostered Life's Recommended Resources page.
MaLisa shared about her experiences in foster care, as well as her reflections on being adopted at the age of twelve and then reconnecting with her parents as an adult.  As a foster and adoptive parent, I found MaLisa's perspective and openness so insightful, and I hope you enjoy our conversation as much as I did.
Be sure to subscribe to A Fostered Life podcast so you don't miss a single episode. For more information and resources for foster parents, please visit afosteredlife.com, where you'll find blog posts, recommended reading, youtube videos, and social media links all designed to help foster parents feel more equipped for their foster care journey.
It's my prayer that no foster parent ever feels like they're going at it alone.  If you're a foster parent who is feeling like you're out there on your own, consider joining The Flourishig Foster Parent, a community designed to encourage, equip and connect foster parents.
If you're enjoying this podcast, please take a moment to rate A Fostered Life on iTunes. It would help me out so much.
Thanks for listening and thanks for caring about foster care.
*Let's Socialize*
PATREON: http://www.patreon.com/afosteredlife
FACEBOOK: http://www.facebook.com/afosteredlife
INSTAGRAM: http://www.instagram.com/afosteredlife
WEBSITE: http://www.afosteredlife.com
YOUTUBE: http://www.youtube.com/afosteredlife